Opening Event
July 22 | 7pm-1am
Gallery Hours
July 23-24 | 11am-4pm
"Stephanie Avery"
Cupcake Surprise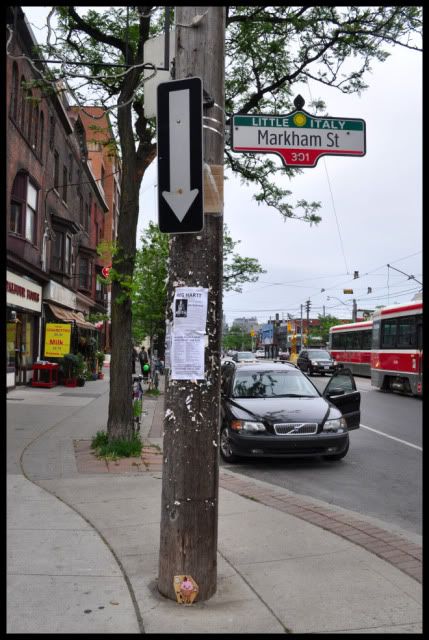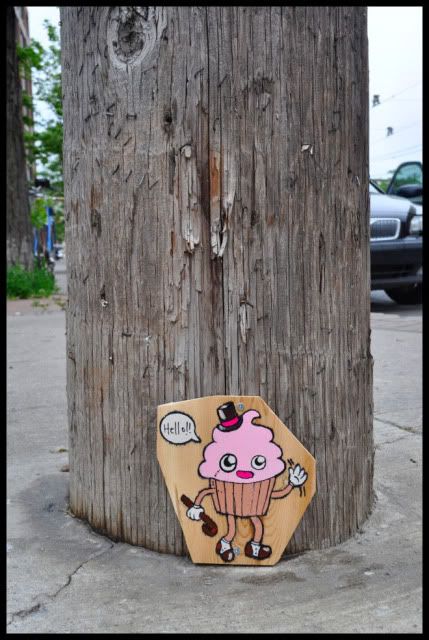 Summer Perfection
The past few days have embodied all that I love about our few sweet months of warm weather bliss. Beginning with a group bike tour of surprise art and performances, ending with a gigantic celebration of love and human rights, and, in between, drinking on patios and a party in a long-closed school and dancing and camping and singing around a bonfire and barbecues and tossing frisbee and friends getting married and seeing old friends and drinking champagne while swimming in a beautiful lake. This was the sort of weekend that, in the depths of winter when all seems lost, I will look back on with utter happiness. Even the mosquito bites that pepper my feet and legs are a reminder of why I love summer. The photos aren't much, I was too busy enjoying myself to think about my camera, but they have doubtlessly captured the joy of the weekend and will serve as a reminder of the magic of summer when it seems like there's nothing in the future but snow and cold.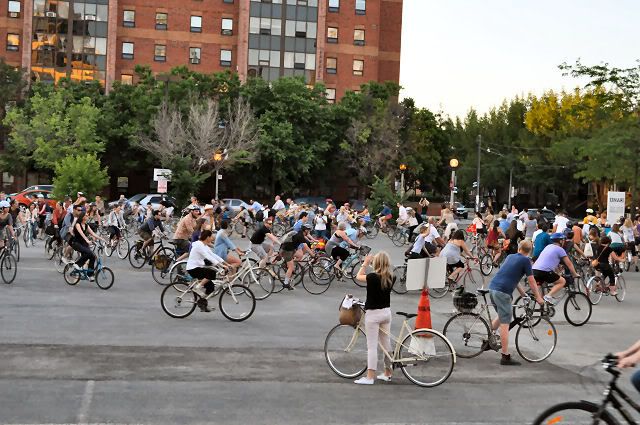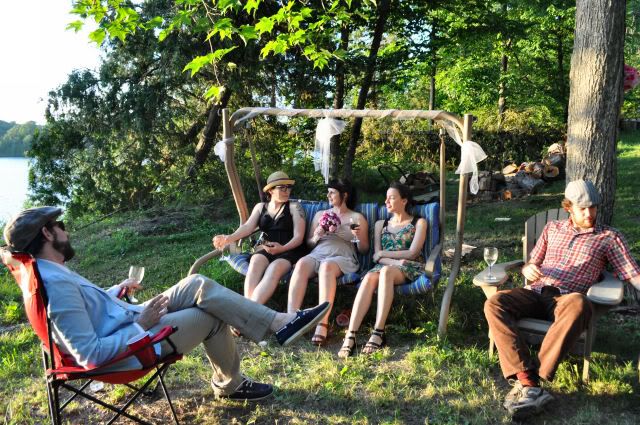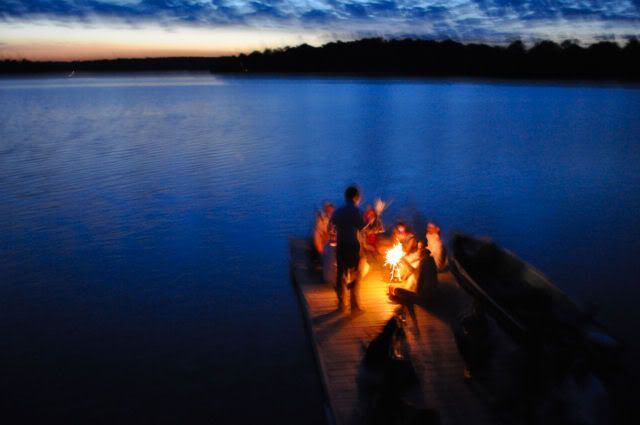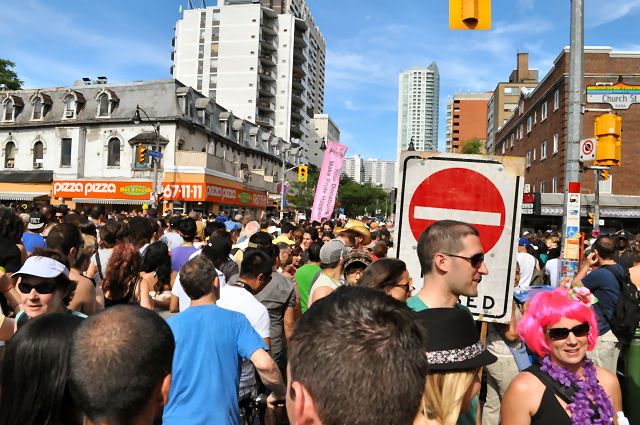 Brussels Tower
Working a 16 hour day doesn't leave me much time to play with my food but I took the time to have some fun with the leftover veggies from our catered 7:00 pm lunch.
This is one of my all-time favorite hidden spaces in Toronto. Considering it's surroundings, the beauty and serenity of this space still always takes my by surprise.
Ctrl-Alt-Delete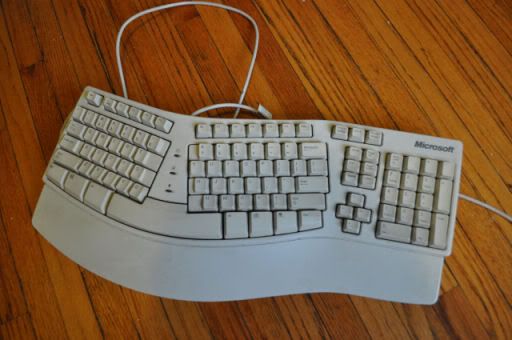 I spilled an entire cup of iced tea over my beloved old keyboard, rendering it useless. Well, almost useless.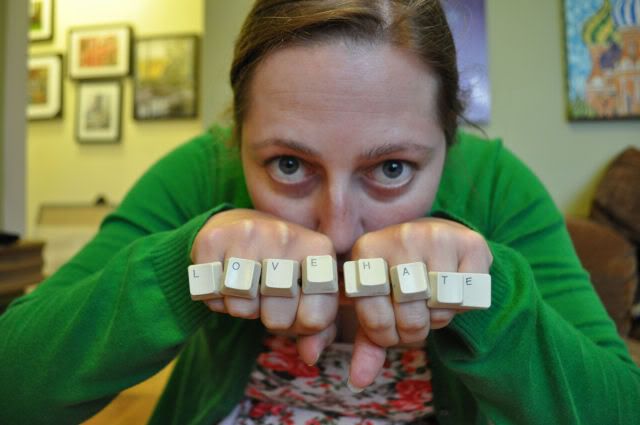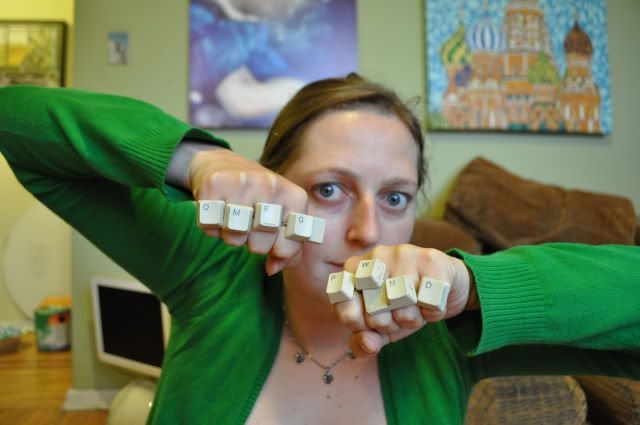 21st Century Tree
Eyesores, wastes of electricity, and often illegal, hundreds of these four-sided Pattison advertising pillars litter the streets of Toronto, imposing their advertisements onto a populace that largely tries to ignore them. Normally these pillars are illuminated all through the night. What a ridiculous use of electricity! I turned off the lights in this pillar, an act so simple yet so effective in making the pillar "greener". I also painted over the ads with green paint, turning the pillar into something almost resembling of a tree. Wouldn't trees be better than advertisements?