Opening Event
July 22 | 7pm-1am
Gallery Hours
July 23-24 | 11am-4pm
"*Challenge 9: Capture summertime"
<<View all Challenges & Participants
Collaborators have a maximum of 48 hours to respond to a challenge once it has been issued. Scroll down to check out the submissions for the challenge listed above.
training my dragon
who doesn't like hanging out in the sun more than a dragon?
Summertime – Parades, Patriotism & Muscle Cars!
Summer peace
nothing says summer like weeding
Capturing Summer
Capture Summertime
Sunset, Venice Beach. Summer, 2011.
Caputre summer? I thought I was doing that already…
capture summertime
summer remnants
Summertime
swimming, i think summer i think swimming,…. I am eternally 7 years old in water…..
Blue Skies
blue skies, up above, shining sun, heat and sweat, blinding eyes, warming skin and bones to the marrow, looking out not in, summer skies stretch out endlessly, blissfully blue
Summertime = Kittens
How many kittens are here? Take a guess!
Reflecting pond.
In my travels to capture the perfect image of summer, I came upon this little girl playing in a pond in one of our local parks. The sun was shining, the breeze was warm and gentle, and she was completely oblivious to me taking this photo as she reached her hand into the water to capture the tiny tadpoles swimming just below the surface. I captured her, capturing the tadpoles, and ironically the pond captured her reflection beautifully.  I was reminded of similar days from my own childhood and marveled at the fact that I had ever forgotten this feeling.
More Lakeview Park
Through goggles …
Summer garbage duty
Vintage snorkel gear, metal detector and bikini.
Challenge #9 Capture summertime
My Garden! The rabbits are eating most of it (well all of it so far…). I'm using heritage seeds I mail ordered from Sunshine Farm in BC (http://www.sunshinefarm.net/). I know I probably could have found some a little bit closer to home, but I stayed at this farm while I was on a cycling trip last summer and really enjoyed the people I met. Last summer I went on an epic cycling trip with a great group of people though an organization called the Otesha Project (http://www.otesha.ca). The Otesha Project combines cycling and theatre  to talk about issues of sustainability. I defiantly felt like I truly lived out summer during that trip spending almost everyday all day outside.
looking into the sun
Father Cardinal with Summer Flowers
Summer Perfection
The past few days have embodied all that I love about our few sweet months of warm weather bliss. Beginning with a group bike tour of surprise art and performances, ending with a gigantic celebration of love and human rights, and, in between, drinking on patios and a party in a long-closed school and dancing and camping and singing around a bonfire and barbecues and tossing frisbee and friends getting married and seeing old friends and drinking champagne while swimming in a beautiful lake. This was the sort of weekend that, in the depths of winter when all seems lost, I will look back on with utter happiness. Even the mosquito bites that pepper my feet and legs are a reminder of why I love summer. The photos aren't much, I was too busy enjoying myself to think about my camera, but they have doubtlessly captured the joy of the weekend and will serve as a reminder of the magic of summer when it seems like there's nothing in the future but snow and cold.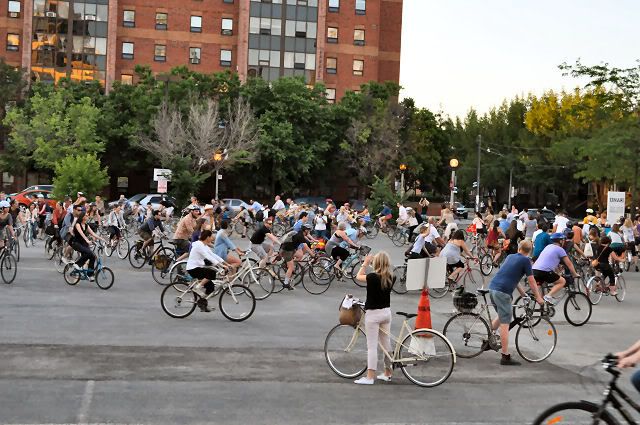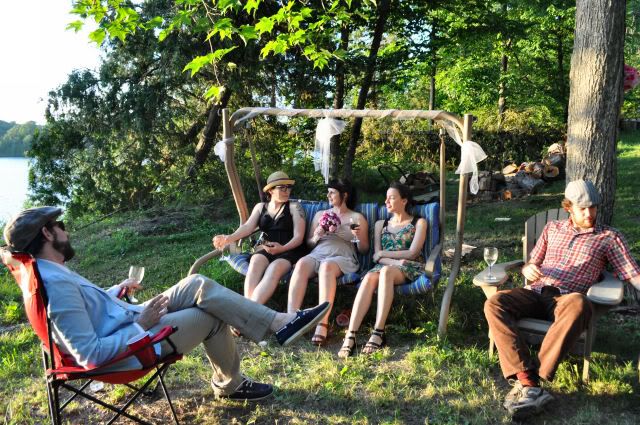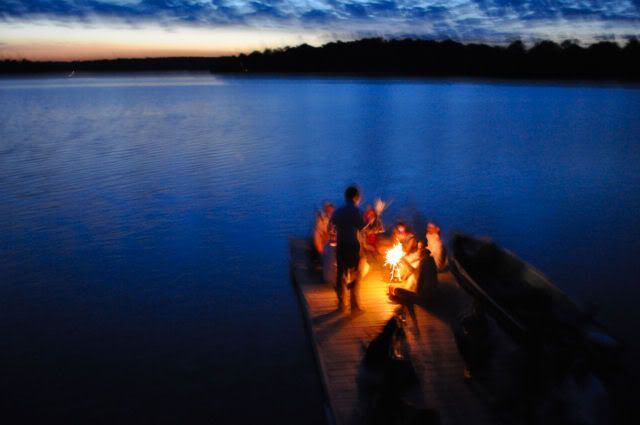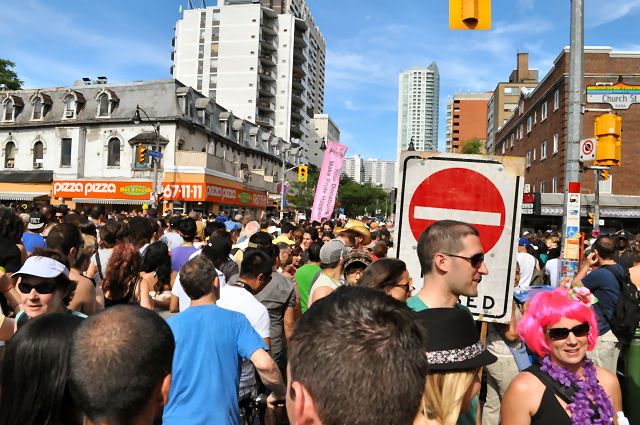 tracks for lonesome drives

Music by: Lalo Schifrin, Barry Adamson, Astor Piazzolla, Harry Nillson, Nina Simone, Sun Ra, Paco De Lucia, Ennio Morricone/Edda Dell'Orso & Tricky
A breeze, a backyard, a book, birdsong…
…today at the Melchor market, a fantastical sight. A servant girl with a birdcage on her back, full of birds. She wore her blue shawl wrapped around the cage and tied in front to hold it. The willow cage must have been very light because she was not bent over, yet it towered over her head, with turrets like a Japanese pagoda. And full birds: green and yellow, flapping about like dreams trying to escape from a skull… (The Lacuna – Barbara Kingsolver)
Summer inside my head
Summer at the airport
Hollering from the beautiful Okanagan!
Bottled Essence
Float
Capture Summertime
Summer in under 2 megs
After a long few weeks helping to build a cottage – we completed it today. To celebrate we napped in the sun and went for a swim. It couldn't feel more like summer.
Out of Office July 2-4
I will be out of the office starting Saturday, July 2, and return on Tuesday, July 5.
During this time, if your matter is urgent, please see the photo above. The blooms are fading in the heat, but soon, the days will be shorter, and nights will be colder. Summertime is fleeting in Toronto; a season of sweat and anxiety.
Capturing Summertime
I LOVE Summertime!
Daisies in Bloom
Summer in Skies of
Blue
Found just after Spring
Well Before Winter
Those
Years without tears
and
Daisies in  Bloom